Pictures of Greek Gods and Goddesses
For those of you who want to see pictures of Greek gods and goddesses and also pictures of Greek heroes and heroines, this is the right place to start.

Until now I have added the following pages that contain mostly pictures:


Achilles

Aphrodite / Venus

Aphrodite and Eros / Venus and Cupid

       The birth of Venus


Ares / Mars

Artemis - with a separate page for Diana

Athena / Minerva

Atlas

Cupid / Eros - Cupid chasing girls

Cupid and Psyche

Eos / Aurora

Herakles / Hercules

Hermes / Mercury

Nike

Poseidon / Neptune

Thetis

For the other gods and goddesses, you can find pictures on the page about them.

Aeolus

Amphitrite

Apollo

Calliope

Eos

Hestia

Hypnos

Morpheus

Oceanus

Prometheus

Selene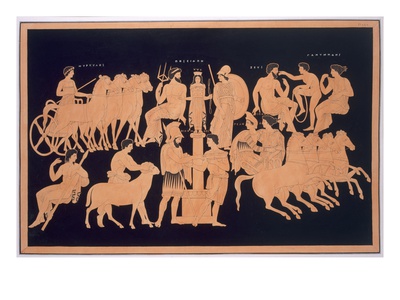 King Oenomaus, Hippodamia, and Olympi...
French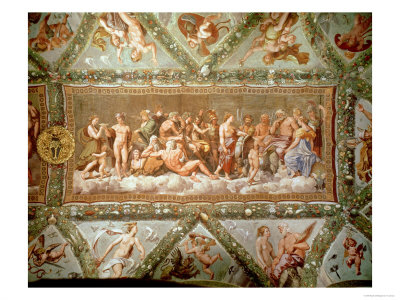 The Council of the Gods, Ceiling Pain...
Raphael
I have taken these pictures of greek gods and goddesses from the following sites:


AllPosters is a site with a vast selection of posters (music, movies, fine art, photography, etc.)
Art.com is another posters site I enjoy browsing (not just for pictures of Greek gods and goddesses).
Amazon
- for which I'm an affiliate, let me tell it in their wording: Anca Irina Dumitru is a participant in the Amazon Services LLC Associates Program, an affiliate advertising program designed to provide a means for sites to earn advertising fees by advertising and linking to amazon.com.